Wedding Events on Private Yacht Sets
Bridal and Wedding Celebrations
Host your romantic "happily ever after" wedding event on a private yacht set against a backdrop of the Boston Historic Harbor, serene Charles River, or beautiful Southern Florida waterways. Our first-class event-planning services will make the entire experience "a breeze".
It will begin with the ceremony and continue through a selection of delicious dining experience, refreshing cocktails, champagne toasts, and a custom-designed wedding cake. This will be the hallmark event that everyone will talk about for years to come!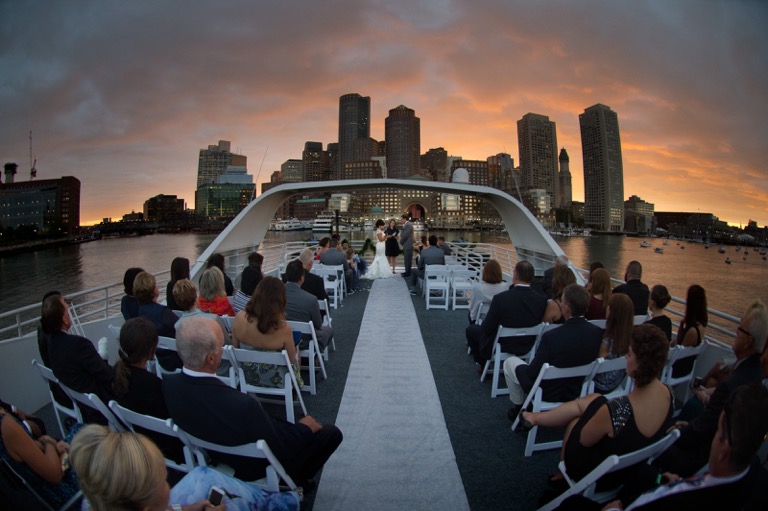 In addition to the wedding day
We have many years of experience planning other bridal events, including:
If you are considering a destination wedding
We would be delighted to assist you in planning your special event! Many of our wedding packages can be customized for under $20,000 (up to 40 guests) and may include some or all of the following:
We also offer a wide range of catering options including American, Kosher, Indian, Asian, Italian, American, and Mexican menus, just to name a few! For more information or to begin planning your special bridal event, please give us a call today.
Contact us for more information on Honeymoons on the Water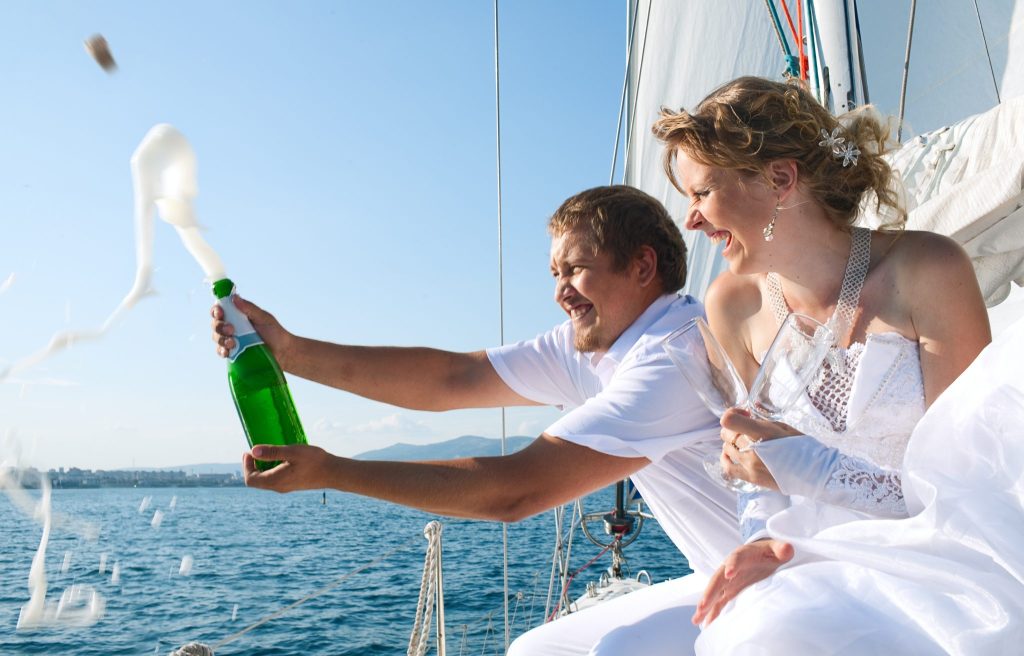 Matrimony has always been a joyous event for family and best friends. So how is it faring in covid times? Here's a suggestion worth thinking about: A Minimony at Sea makes for a truly intimate wedding celebration. Tying the knot on a yacht could combine the ceremony and honeymoon into one. Sea Suites come in many sizes. Covid…